Testimonials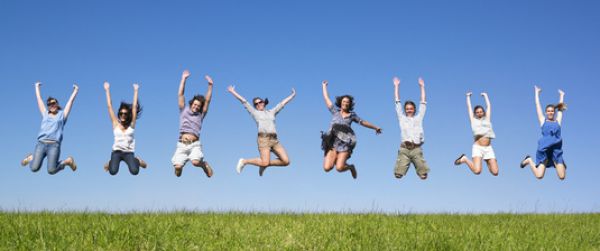 "This was my fourth round of physical therapy in the last four years, and Dr. Nowlin was by far the best in terms of results, helpfulness and in explaining his thinking behind what he had me doing. I would enthusiastically recommend him to everyone."
David G., Orange, CA
"When I started therapy, I was suffering from daily pain that seemed to always last throughout my day. After completing physical therapy I feel so much better and the pain levels are minimal now. I loved coming to this office because the staff are awesome!"
Lisa H., Costa Mesa, CA
"I sustained an ankle/foot injury from overuse and poor form during running. The team at Power Physical Therapy was knowledgeable and friendly in setting up a course for rehab and providing advice to continue running injury free after my completion of therapy sessions."
Kurt F., Yorba Linda, CA
"An injury to my right knee and prolonged pain to my hip flexor brought me to physical therapy, and I had an excellent and positive experience! Dr. Nowlin helped me get back to basics and has shown me how to prevent further injuries. I have been able to play soccer and dive to the ground with little to no pain in my knee when before it was debilitating. My hip flexor has vastly improved as well. Dr. Nowlin's professionalism, compassion, and knowledge is really going to give me a leg up on the competition this season. I was worried how I was going to be able to keep pushing, but now I am more confident going back into season. I would definitely refer Dr. Nowlin to anyone needing physical therapy!"
Allyssa C., Huntington Beach, CA
"Back in October 2011 when I started my therapy I was miserable: couldn't walk or move my legs due to an excruciating pain in my lower back. I did not think that I could go back to work. Mark worked with me diligently, patiently, and I followed his directions - could not believe it that slowly but surely I was on the way of recovery. I liked his meticulous and thorough way of observing things, and also following up with my doctor and neurologist to keep them updated on my condition. Also, he is resourceful with his suggestions and newsletters that are beneficial in different ways. My doctors liked his ways and like referring patients to him. I absolutely recommend him!"
Jamal S., Costa Mesa
"A serious neck injury on duty nearly ended my fire service career. After several months of physical therapy with Mark I am back on the job.
Mark looked past my acute injury. He also looked at my occupation and lifestyle before he put a therapy plan together. As a firefighter/paramedic I perform very specific job tasks. Mark was aware of this and created different exercises that targeted these movements.
Mark allowed me to actively participate in my own therapy program. My feedback was important to the process.
When I completed physical therapy Mark was still available to help me. As I returned to work, he encouraged me to contact him with any problems or concerns."
Lisa T., Huntington Beach, CA
"I twisted my left wrist while moving a heavy table. Being the mother of two active toddlers made the symptom worse, and my other hand started to hurt. I had been enduring through that pain for months until I began getting treatment from Dr. Nowlin.
The treatments were effective, and Dr. Nowlin is a great therapist who patiently listens to his patients. On top of other treatments, he also taught me exercises that would help activate the wounded muscles and allow the muscles to heal more quickly. After a few treatments, my pain had decreased significantly.
Many thanks to Dr. Nowlin who has helped me to get back to my normal routine as a mom. Now I am able to hold my boys without pain."
Tiffany L., Irvine, CA